Main content starts here, tab to start navigating
Menus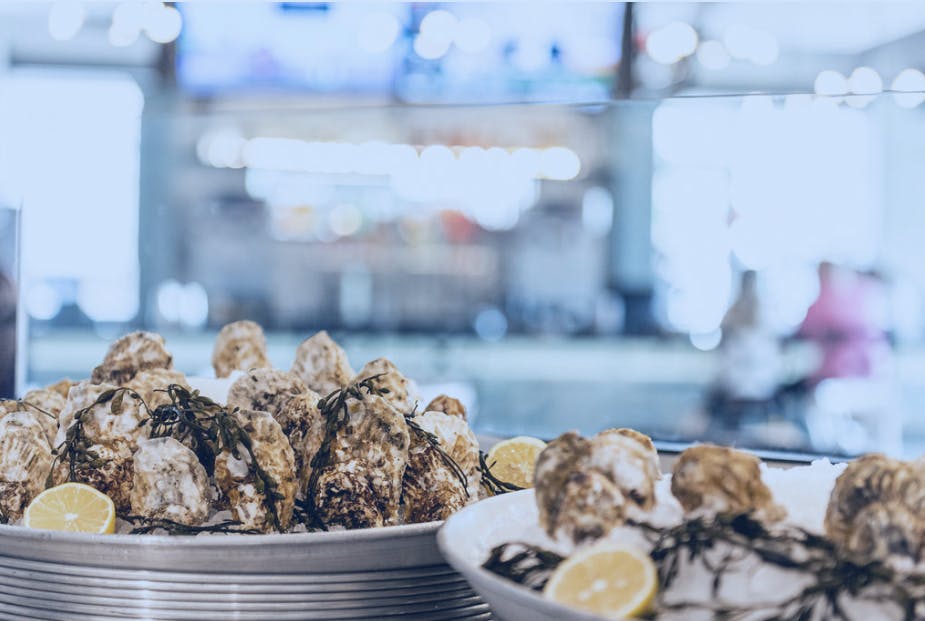 Fried Chicken
Served with A Side and Our Signature Honey Fried Biscuits
Quarter Bird

Spicy Quarter Bird

Half Bird

Spicy Half Bird

1 Bird

with 2 Sides

Spicy 1 Bird

2 Sides

Top off any plate with:

1/2 LB. Fried Shrimp $18

1/2 LB. Shrimp Boil $16

Extra Biscuit $1
Southern Starters
Garlic potato wedges

Twice Baked served with Chrystal Aioli

Cheddar Fried Mac & Cheese

Fried bacon and Mac and Cheese Served with Comeback Sauce and Tiger Sauce

Fried Pickles

Served with Ranch and Comeback Sauce

Deviled Eggs

Served with Sweet bacon Jam

5 Pups with Honey Crystal Butter

Beer Battered Crystal Cauliflower

Tossed in Crystal butter Served with Ranch.
Eat Your Greens
House Salad

Iceberg Lettuce, Tomato, Radish, Red Onion, Cheddar Cheese, Served with Ranch or Red Wine Vinaigrette.

Wedge Salad

Iceberg Lettuce Wedge, Bacon, Blue Cheese Crumbles, Tomato, Red Onion, Served with Creole Ranch.
On a Roll
All Served with Seasoned Fries
Chicken Sandwich

Duke's Mayo,Pickle, American Cheese, Lettuce, Tomato

Hot Chicken Sandwich

Duke's Mayo, Haute Sauce, Cole Slaw, Pickles

Shrimp PO-BOY

Remoulade, Pickles, Lettuce, Tomato

Haute Fish Sandwhcich

Beer Batter Cod, Lettuce, Pickles, Crystal Aioli and Remoulade

Oyster BLT

Fried Oyster, Bacon, Lettuce, Tomato, Smoked Mayo, On Texas Toast

Double Cheese Burger

2- 1/4 lb patties, Mustard, lettuce, tomato, onion, pickle, and American Cheese
Big Plates
Smothered Pork Chops

Pan Fried, Smothered in mushroom gravy, served with collar greens

Creole Shrimp Pasta

Boudin Sausage, Peppers, Onions in creole tomato sauce
Gulf Fry Baskets
All Served with Choice Of 1 Side
Texas Catfish Filets

2 Cornmeal Crust, Hot Vinegar and Remoulade

Market Fish Filets

2 Piece, Cornmeal Crust, Hot vinegar and Remoulade

Gulf Shrimp

Traditional Dredge, Remoulade and Cocktail Sauce

Gulf Coast Seafood Basket

(with 2 Sides) Texas Catfish Filet, Fried Shrimp, Fried Oysters, with Crabcake & 2 Pups
From the Coast
1/2 Lb. Classic Peel & Eat Gulf Shrimp

Served with Remoulade and Cocktail Sauce

Haute South Chicken & Seafood Gumbo

Galveston Bay Shrimp Boil

Served with Sausage, Corn on top of Season French Fries
Classic Sides
Southerleigh's Famous Mac & Cheese

Southern Style Collard Greens

Seasoned Fries

White Rice & Brown Gravy

House Cole Slaw

Jalapeno Cheese Grits

Side Salad

Lettuce, tomato, Cheese, Green bell pepper
For the Kids
Fried Chicken & Fries

Fried Fish & Seasoned Fries

Kids Hamburger & Season fries

Ketchup & Mustard add cheese for a $1.00
Fresh Oysters
Market Availability

Served with Horseradish, Cocktail Sauce, BBQ Mignonette.
Fried Hand Pies
Pecan

Apple

Peach

Soft Server Cone

Soft Serve Vanilla Ice Cream Cone

Soft Server Cup

Soft Server Vanilla Ice Cream
Join us for Happy Hour Monday through Friday 3:00 pm - 6:00 pm
Happy Hour
Beef Pies

Served with Brown Gravy Dip

$5

Potato Wedges

Served with Pimento Sauce

$5

Fried Pickles

$5

Punch Rouge

Cabernet Sauvigon, Rum, Brandy, Lime Juice, Cranberry Juice

$5

Haute Tea

Deep Eddy Peach Vodka, Katz Sweet tea, Lemon Juice, Mint

$5

Southerleigh Beer

All Southerleigh Beers Pint Glass

$4
Brunch hours: Saturday & Sunday 10 AM - 3 PM
Brunch Starters
Smoked Sausage Stuffed Corn Pups

Honey Mustard & Ranch

Donut Of The Week

Chef's Inspired Donuts (When They're Gone, They are Gone.)
Brunch Cocktails
Frozen Mimosa`

Add a Flavor for $1.00

Breakfast Old Fashioned

Blackland Bourbon, Amaretto, Orange, & Chocolate Bitters

Mimosa Bottle

Add on any flavor Crafts for $3.00

Mimosa Glass

Add any flavor for $1.00
Brunch Big Plates
Southerleigh Chicken and Donuts

Bacon Glaze Donuts, 2 pieces of Fried Chicken topped with Powdered Sugar, and Syrup

Sausage and Biscuit Benedict

Poached Eggs, and Classic Hollandaise, Served with Fries.

Biscuits & Gravy

Two Eggs and Sausage and Gravy With Fries.

Biscuit Eggs in A Basket

Bacon Egg & Cheese Eggs Baked into A Home-style Biscuits served with fries.

Chicken Fried Steak and Eggs

Classic Black Pepper Gravy, Fried Biscuit.

Yellow Corn Grits And Shrimp

Pan Sautéed Gulf Shrimp and Mushroom in a Sweet Wine Tomato Butter Sauce.

Fried Chicken Sandwich

Bacon, Fried Egg and Cheese, Served with Fries.

Classic Breakfast

Two Eggs, Biscuit, Fries and Choice of Bacon or Smoked Sausage.
Haute Cocktails
Son of a Biscuit

Bullet Rye Whiskey, Brown Sugar Bourbon, Demerara Syrup, Bitters and Biscuit!

Southerleigh 75

Seersucker Gin, Lemon Juice, Champagne, Blackberry

Milk Punch

Makers Mark, Milk, Cream, Vanilla Bean Simple Syrup, Nutmeg

French Julep

Hennessey Cognac, Lemon Juice, Honey Simple Syrup, Mint

Strawberry Rhubarb Spritz

STILL AUSTIN GIN, STRAWBERRY, LEMON CHAMPAGNE, RHUBARB BITTERS

Beers Knees

SOUTHERLITE, STILL AUSTIN GIN, LEMON, HONEY SIMPLE SYRUP
Draft Cocktails
Punch Rouge

Cabernet Sauvignon, Rum, Brandy, Lime Juice, Cranberry Juice

Hurricane

Light & Dark Rum, Passion Fruit Juice, Orange Juice, Lime Juice, Grenadine

Isn't She Lovely

Tito's Vodka, Grapefruit Juice, Lemon Juice, Elderflower

Southertea

Peach Vodka, Katz Sweet Tea, Lemon Juice, Mint

ROOSTER RITA

TEQUiLA, TRiPLE SEC, LiME, LEMON, ORANGE, PINEAPPLE

CUCUMBER COOLER

CUCUMBER VODKA, SWEET & SOUR, ELDERFLOWER, CHiLi SALT
Frozen Cocktails
Margarita

Tequila, Fresh Lemon & Lime Juice, Triple Sec

PEACHY PALMER

FROZEN VODKA LEMONADE, SOUTHERTEA

Frosé

Rosé Wine, Gin.

WATERMELON LEMONADE

FROZEN VODKA LEMONADE, WATERMELON

FROZEN PIMM'S CUP

PiMM'S NO. 1, GiN, GiNGER, LEMON, MiNT
Punch Bowl Cocktails
Try one of our 6 Different Signature Fishbowl Cocktails
Watermelon Sugar

Western Son Watermelon Vodka, Watermelon Pucker, Sweet &Sour, with Sierra Mist

la pêche mode

Western son Watermelon Vodka, Western son Peach Vodka, Lime juice, Topped with Orange juice
Draft Cocktails Gallon Bags To Go
Get any of your favorite Haute South Draft cocktails in a Gallon Bag
Punch Rouge

Cabernet Sauvignon, Rum, Brandy, Lime Juice, Cranberry Juice

Isn't She Lovely

Tito's Vodka, Grapefruit Juice, Lemon Juice, Elderflower

Hurricane

Light & Dark Rum, Passion Fruit Juice, Orange Juice, Lime Juice, Grenadine

SOUTHERTEA

Peach Vodka, Katz Sweet Tea, Lemon Juice, Mint